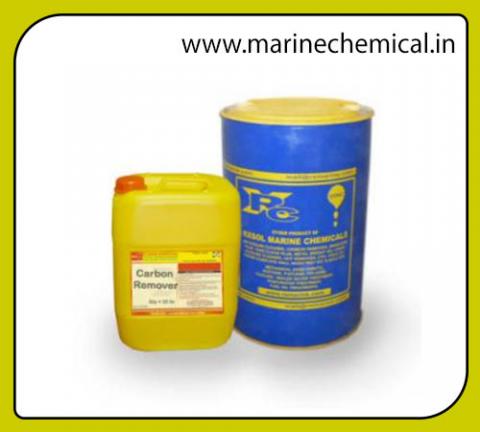 Carbon Remover 210 Ltrs
This powerful action is based on a two –Layer mechanism. The top-layer prevents the evaporation of the volatile components in the button-layer. The button –layer removes the deposited substances. This way, the deposits are bind and trapped resulting to co
Product alias:
Carbon Cleaner,CAR HEAVY Emulsion / SNC 2000, Careclean Carbon / Carbone Solvent
Product Delivery Locations:
Mumbai, JNPT, Nhava Seva, Pirpav Jetty, Ballard Pier, Mumbai Port Trust, Butcher Island, ONGC EMR Shed, MIdc, Pune, Maharastra
Product Description:
RXSOL-16-1003-020 is a highly concentrated for extremely high solvency and penetrating capabilities to remove carbonaceous Wetting Emulsifying Agent. Specifically formulated for removal of completely carbon, grease, oil, varnishes and other heavy deposits from diesel engine.

This powerful action is based on a two –Layer mechanism. The top-layer prevents the evaporation of the volatile components in the button-layer. The button –layer removes the deposited substances. This way, the deposits are bind and trapped resulting to complete and safe removal.
CARBON cleaner is very active which eliminates the need for Scrubbing or Brushing  which can cause mechanical damages to discs and result in poor performance
Product Application:
For removal of carbon deposits it must be used concentrated ,contained in a steel immersion bath.

SAFETY AND HANDLING:- Completely  Avoid contact with eyes as irritation may occur. Do not take internally. In case of contact with eyes, flush eyes immediately and cupiously with clean running  water for 15- minutes and seek medical attention.
 
Product Technical Specification: