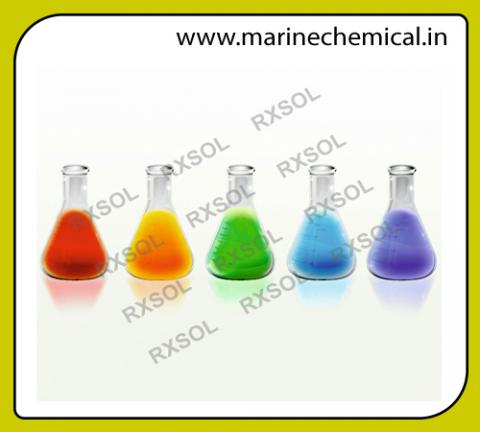 PHENOL RED ACS GRADE
Product Delivery Locations:
Mumbai, JNPT, Nhava Seva, Pirpav Jetty, Ballard Pier, Mumbai Port Trust, Butcher Island, ONGC EMR Shed, MIdc, Pune, Maharastra
Product Description:
PHENOL RED ACS GRADE excellent quality manufacturer, exporter and supplier. Phenol Red has been used for preparation of phosphate buffer saline (PBS)-with phenol red for microfluidic assay for simultaneous culture of multiple cell types. It has also been used for horseradish peroxidase-phenol red (HRP-PR) H2O2 (hydrogen peroxide) detection assay to identify redox cycling compounds. Phenol Red is a pH indicator which changes color from yellow to red.
Product Technical Specification:
| | |
| --- | --- |
| C.A.S. No. | 143-74-8 |
| M.F. | C19H14O5S |
| M.W. | 354.38gm/mole |
Specifications:
| | |
| --- | --- |
| Dye Content (by Spectrophotometry) | >95% |
| Solubility 0.1 % (95% EtOH) | Clear solution |
| Transition range | pH 6.5-8.2 |
| | Yellow-Reddish violet |
| Absorption Maximum (pH 6.5) ?1max | 430-435nm |
| Absorption maximum (pH 8.2) ?2max | 557-560nm |
| Absorptivity (A1%/1cm at pH 6.5 at ?1max) | 600-700 |
| Absorptivity (A1%/1cm at pH 8.2 at ?2max) | 1100-1200 |
| Loss on drying (110°C) | <1% |