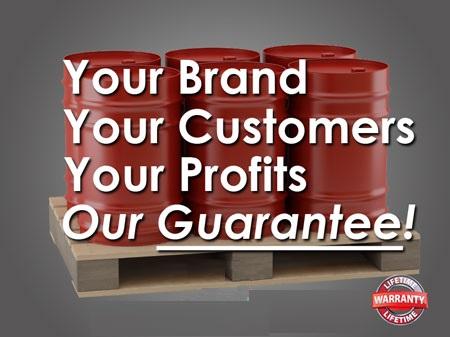 Oxygen Scavenger Boiler Oxy Control
Product Delivery Locations:
Mumbai, JNPT, Nhava Seva, Pirpav Jetty, Ballard Pier, Mumbai Port Trust, Butcher Island, ONGC EMR Shed, MIdc, Pune, Maharastra
Generic Name:
Oxygen Scavenger for Boilers
Dechlorination product which is frequently used in municipal wastewater, pulp & paper, power, and textile water treatment plants and as a Oxygen scavenger in Boiler water treatment. Also popular for preservative in photo developer process and Food additive.
Product Description:
This is most common oxygen treatment as a scavengers used to effectively remove dissolved  OXYGEN from your feedwater. By the presence of dissolved oxygen in system, corrosion and pitting caused on metal surface. Removes dissolved oxygen, By acting as an oxygen scavenger.
Product Application:
Oxygen Treatment scavenger is a class of chemicals added to react and remove oxygen in water to protect against oxygen induced corrosion. The use of Oxygen Scavenger Boiler Oxy Control  as a chemical deoxygenator is economical within certain limitations imposed by the dissolved oxygen content. Oxygen Scavenger Boiler Oxy Control is relied on as the sole means of oxygen removal. Generally, costs are balanced by removal of as much of the oxygen as feasible by mechanical means, e.g. deaerator and by using Oxygen Scavenger Boiler Oxy Control to react with the residual oxygen.
To prevent corrosion and pitting it is desirable to feed the Oxygen Scavenger Boiler Oxy Control. Oxygen scavengers capture the dissolved oxygen in a harmless chemical reaction that renders the oxygen unavailable for corrosive reactions. 
Product Technical Specification:
| | |
| --- | --- |
| Solubility (10 % Aquous Soln) |  V. S. Hazy to clear solution. |
| pH Value of 5% Solution | 3.5 to 4.5 |
| Specific Gravity @ 25° C  | 1.310 – 1.370 |
| Density, lbs/gal @ 25° C | 10.9 - 11.3 |
| Description | Oxygen Scavenger for Boiler |
| Standard Packing | 30 Kg / 50 Kg. / 250 kg HM HDPE Barrel |
Product pack size:
SCAVENGER OXYGEN, OXYGEN SCAVENGER, WATER-BASED DISSOLVED OXYGEN SCAVENGER LIQUID, WATER SOLUBLE SCAVENGER available in 250 Kg Liquid Drum.
Oxygen Scavenger Boiler Oxy Control effective OXYGEN SCAVENGER for drilling fluid.

An oxygen scavenger is a chemical substance that is used to reduce or completely remove oxygen in fluids and enclosed spaces to prevent oxygen-induced corrosion

Oxygen Scavenger Boiler Oxy Control works as an oxygen absorber. It is used as a corrosion inhibitor in oil and gas production installations, packaging, production separation and seawater injection systems. Oxygen scavengers increase the shelf life or service life of the components under protection

Oxygen scavengers are categorized as organic or inorganic. They are applied in various ways, depending on
Oxygen Scavenger Boiler Oxy Control is  soluble in water. It is noncombustible. It is corrosive to aluminum. It is a strong irritant to skin and mucous membranes. It is toxic by skin absorption.
Oxygen Scavenger Boiler Oxy Control supplier and exporter from Mumbai, Chennai, Kolkata, Visakhapatanm, Gandhidham, Fujairah, Sharjah, Dubai, Abudhabi, Gulf Middle East, Muscat Barka Sohar Oman, Nairobi Kenya Africa, Canada
We are a leading manufacturer and exporter of oil fields chemicals.

We are offering the following chemicals used in oil extracting industries as an oxygen scavenger, in water treatment to remove dissolved oxygen and in manufacturing of caramels. We are committed to provide high-quality products and service to our customers.



Please feel free to keep in touch with us about any of your business-related inquiries / requirements.
Remarks:
The most common oxygen scavengers in oilfield production are sodium bisulfite (SBS) and ammonium bisulfite (ABS). Ammonium bisulfite is more water soluble than sodium bisulfite and typically react with oxygen faster. However, ammonium in the ammonium bisulfite can promote bacteria growth.

Being a salt of a weak acid and a strong base, sodium bisulfite forms a significantly basic aqueous solution whereas ammonium bisulfite is only slightly basic at around pH 8. As a rule of thumb, 60ppm of 65wt% ammonium bisulfite is required to reduce the oxygen concentration in water from 9ppm to 50ppb.

The reaction of bisulfite with oxygen is typically faster at higher temperatures and can be facilitated by transition metal ion catalysts, e.g. Cobalt.

The most common applications of oxygen scavenger in oil and gas production are for seawater injection facilities, hydro-testing, and acid stimulation

It is used to arrest oxygen in sea water

It removes Entrapped Oxygen and thus reduces Corrosion

In Oil Drilling Chemicals