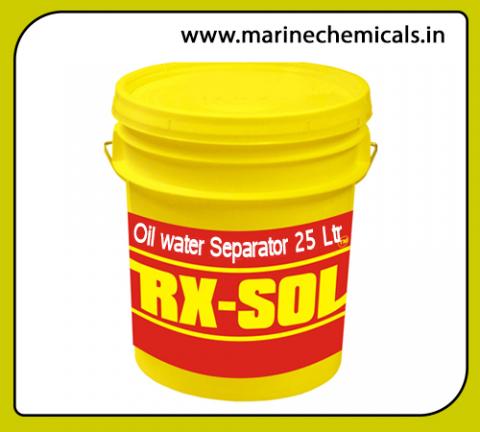 Oil water Separator 25 Ltr
Product Delivery Locations:
Mumbai, JNPT, Nhava Seva, Pirpav Jetty, Ballard Pier, Mumbai Port Trust, Butcher Island, ONGC EMR Shed, MIdc, Pune, Maharastra
Chembreak Emulsion Sludge Breaker 25 Ltr
Product Description:
RXSOL-20-2006-020  has the unique feature that dissociates slop to seperate oil and water. This product is formulated to meet the ever changing regulations for the treatment of tank cleaning waste water after using petroleum based solvents, and Bunker "C" cleaners.
 
Product Application:
Ideally suited for slop tanks. Also recommended for local cleaning & degreasing of engine rooms, bilges & tank tops. Low toxicity, non - corrosive. Highly effective, economical solvent cleaner.
 
Product Technical Specification:
Product alias:
Ameroid OWS, Breaker/WWT, Chembreak, Careclean Quick Spilt, Desludger Chemical, Emulsion Breaker.