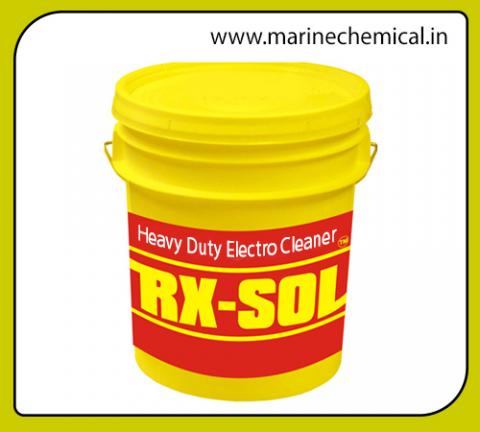 Heavy Duty Electro Cleaner (Antibactrial Lemon Power )
Product Delivery Locations:
Mumbai, JNPT, Nhava Seva, Pirpav Jetty, Ballard Pier, Mumbai Port Trust, Butcher Island, ONGC EMR Shed, MIdc, Pune, Maharastra
Product Description:
A well balanced blend of non-chlorinated degresol ( Having super Degreasing power ) with surfactants which eliminates  Quick evaporation rate and resulting  for Cleaningand Degreasing  of electrical equipment.It provides immediate and efficient removal with a high evaporation rate.
Product Application:
RXSOL-16-1670-025   must be used in open or  sufficiently ventilated areas. RXSOL-16-1670-025 should always be used concentrate (without mixing with other solvent.) For best results apply with either by brush, swab, or as  a fine spray using suitable hand held spray  equipment. Small components may be cleaned by brief immersion in a bath of  RXSOL-16-1670-025 .  Never use  RXSOL-16-1670-025   on a running generator or motor.  RXSOL-16-1670-025 can be used to clean virtually all electrical equipment  & components although  is it possible it may affect some types of rubber &  plastic .  Either  remove  rubber  &  plastic  parts  from  component  or test on small area for any reaction before cleaning.
Product Technical Specification:
Product Properties

 

 

Appearance

Clear  Colourless Liquid

 Vapor Density : Heavier than air

Flash Point

68°C (Closed Cup)

Stability : Very stable understandard, normal conditions

Compatibility

 

 

Metal           

Plastics         

Rubber

No known effect

No Known effect

May swell

Note: After use the product must always be well sealed in the drum.

Packaging 

Order No.:

Size (in kgs./lts.)

 

RXSOL-16-1024

25   Lts