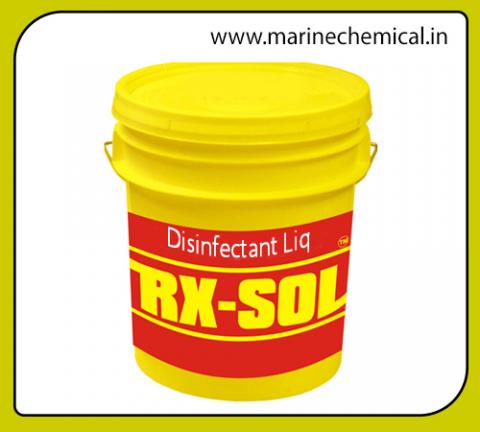 Disinfectant Liq
Product Delivery Locations:
Mumbai, JNPT, Nhava Seva, Pirpav Jetty, Ballard Pier, Mumbai Port Trust, Butcher Island, ONGC EMR Shed, MIdc, Pune, Maharastra
Product Description:
They cause disruption of intermolecular interactions and dissociation of lipid bilayers. They are broad spectrum bactericidal and fungicidal and can be used as disinfectant cleaner for linen, recommended for use in hospitals, hotels and industries. It is also used in gynaecology, surgery, ophthalmology, pediatrics, OT, and for the sterilization of surgical instruments, endoscopes and surface disinfection.
Product Application:
Used for general disinfectant, has phenolic order.
CAS Number 1071-38-1

Linear Formula (CH3)2NCH=N(CH3)2Cl

Molecular Weight 136.62
Product alias:
Ocean Td-Disinfectant For Water Systems, Disinfectant Liquid Cresol.