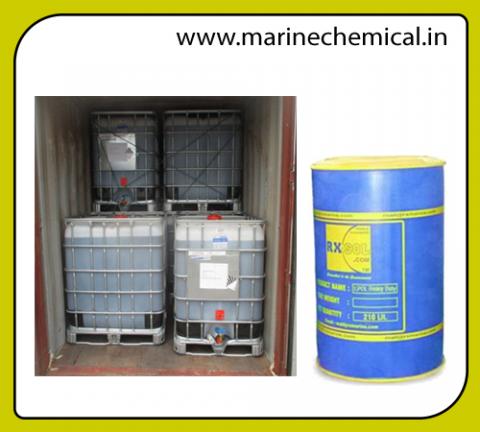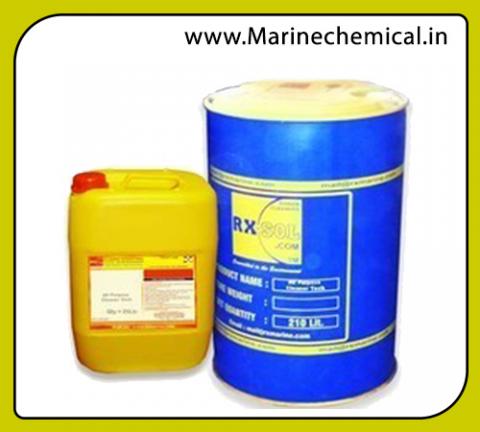 AQUA Tuff High Foam conc.
Product Delivery Locations:
Mumbai, JNPT, Nhava Seva, Pirpav Jetty, Ballard Pier, Mumbai Port Trust, Butcher Island, ONGC EMR Shed, MIdc, Pune, Maharastra
Generic Name:
Aqutuff high foam cleaner detergent for ship hold cleaning
Very effective alkaline ship hold cleaner also can be use as multi purpose ship hold cleaning and general digressing agent. its heavy molecular surfactants rapidly reacts with water and produce effective cleaning solution .May be applied by brush, hand spray and by high and low pressure washi
Product Description:
Aquatuff high foam liquid always be wise decision to clena ship cargo hold. As before loading of cargo surveyor first demand is -  Holds must be thoroughly cleaned and dry and trace free of previous cargo in frames.
Aquatuff high foam plays very important role during hold cleaning and general digressing. It is a heavy duty non corrosive concentrated cleaning compound soluble in fresh and salt water , also suitable with high presure cleanig machines.
Product Application:
Most Help full cleaner for preparation of a cargo hold. In general cleaning of vessel's cargo holds Aquatuff High Foam plays very important  role during washing down with use of chemicals.  Aquatuff High foam classified as Marine Chemicals, Cleaning Chemicals; Cargo Hold Cleaning detergent.
Product Technical Specification:
Tips for Hold cleaning - Prior to high pressure hold washing, excess cargo residue on the tank top should be removed by hand sweeping and lifted out of the holds via the use of a portable mucking winch.  After all excessive cargo residue has been removed then the holds can be washed with salt water using a highpressure hold cleaning gun, supplemented by the deck air line to provide increased pressure. This is the most commonly used method of hold cleaning. Then use Aquatuff High foam hold cleaning Marine Chemicals · Cleaning Chemicals; Cargo Hold Cleaning detergent to get optimum result.
Product alias:
High Foam detergent for ship cargo hold cleaning
Aquatuff for bulk carrier cargo hold cleaning alkaline detergent, Other then aquatuff cargo hold cleaning chemicals lime washing chemicals for cargo holds and pet coke cargo hold washing detergent also popular for specificed lime and and pet cargo. We are also keeping ready stock of cement hold cleaning chemicals, Hold Block - Slip Coat, Hold Wash etc...
Cargo Hold Cleaner, Bulk Hold cleaning etergent, Chemical Agent for hold cleaning, Hold Cleaning Kits detergent

Importance of Alkleen Safety Liquid / Aquatuff Cargo hold cleaner for coal and pet coke:
Aquatuff High foam and Aqua tuff / Alkleen Safety Liquid cleaner is most common marine cleaning chemicals for cargo hold cleaning after coal and pet coke. 
Two Major Benefit of cleaning of Pet Coke:- 
Pet coke residue contains oil content, which is creating more difficulties during the cleaning operation. Aquatuff high foam and one of our specialized product called Alkleen Safety Liquid which is absolutely non-hazardous and biodegradable cleaner. 
Petcokes also have sulphur content which is the main cause of corrosion due to its electrochemical corrosion mechanism. In presence of moisture and sulfur metal surface charges as anodic and damaging the hold paint due to electrical ion charges. Here presence of Alkleen Safety Liquid / Aquatuff increasing the alkaline effect and neutralizes the effect of Sulphur.
Ship marine hold cleaning chemicals
Aqua tuff most suitable for cargo hold and tank cleaning.
Aquatuff High foam plays very important role during ship hold cleaning http://rxmarine.com/Aqua-Tuff-High-Foam-conc , Its high foam abilityincreasing Aquatuff cleaning power on the vertical surface, As liquid product can't sustain on the vertical surface while HIGH composite FOAM can sustain on the surface which is resulting from good cleaning effect. 
Extra foaming is major features which is differentiating Aquatuff high foam to general Aquatuff.
Aquatuff High foam using procedure and cleaning method : 
1st Step Cleaning of extra and excess loose particle::: 
Before applying  Aquatuff high foam on hold surface, Makes sure extra loose cargo particle should be removed manually or Air blown method. Then cleaning procedure can be followed either by high foam machine or Manual. 
2nd step is for Mixing and dilution of Aquatuff:::
If cleaning step is with HP machine ( High Pressure ), Then mix concentrated Aquatuff high foam with fresh water, it can be diluted 1 Ltrs Aquatuff High foam with 4 to 5 Ltrs Fresh water.  

If cleaning step followed by hand spray, Then apply aquatuff high foam neat on the surface. Approx  1 ltr covers 10 to 12 square meter. 

3rd Step final procedure::: 

Leave for about 30 – 45 minutes. The surface remains wet. Wash down with hot water at around 80 - 90 degree. Rinsing procedure can be repeated 1 to 3 times if required for Cargo Tank and Cargo Hold Cleaning.
Aquatuff High Foam supplier in Mumbai, Nhava Seva, Pirpav, Surat - Hazira, Kandla - Gandhidham, Sikka - Mundra, Manglore - Goa, Vizag - Visakhapatnam, Gangavaram, Kakinada, Chennai - Ennore, Kolkata, Haldia, Paradip, Buj buj,  Dubai - Sharjah, Fujairah Middle East
Shipping Tanker, Bulk Carrier cleaning agent, Hold Cleaning Agent. Heavy Duty Alkaline Cleaner with Extra Foaming Effect.
 
Aquatuff high foam is absolutely free along with the purchase of slip coat - Hold block ( Pre load ) materials. Aquatuff High foam Free 1000 Ltr with the purchase of 1000 ltrs Slip Coat Plus is available at Mumbai, Visakhapatnam, Ennore, Kolkata, Kandla - Gandhidham, Fujairah - Gulf
Here the question that arises is why Aquatuff Cleaner is so important during Ship Hold Cleaning?
Aquatuff is alkaline in nature which neutralizes the acidic residue created due to the presence of moisture and products like coal, sulphur, salt etc. And emulsification effect of aquatuff makes alll oil stain water soluble.  It means Aquatuff's major role is to neutralize the acidic residue and emulsifying Oil residue. One more important feature of Aquatuff high foam results in the formation of dense foam with high-pressure machines, which can easily be applied even on vertical surfaces.
Aquatuff High Foam - Acts as an Acid Neutralizer - Useful for coal, Sulfur, Salt as its residue when in contact with water, is acidic in nature which directly damages the painted and metal surfaces.
Aquatuf High Foam - Acts as an Oil residue Emulsifier - Useful for removal of coal and oily residue.
Aquatuff High Foam - Results in Dense foam - Can be applied on the vertical surface for the long duration.
The largest supplier of Aquatuff high foam in Asia ( India and Middle East). More details of Aquatuff High Foam like MSDS and Using procedure of will be available through this link:
http://rxmarine.com/aquatuff-emulsifier-liquid link http://rxmarine.com/aquatuff-emulsifier-liquid